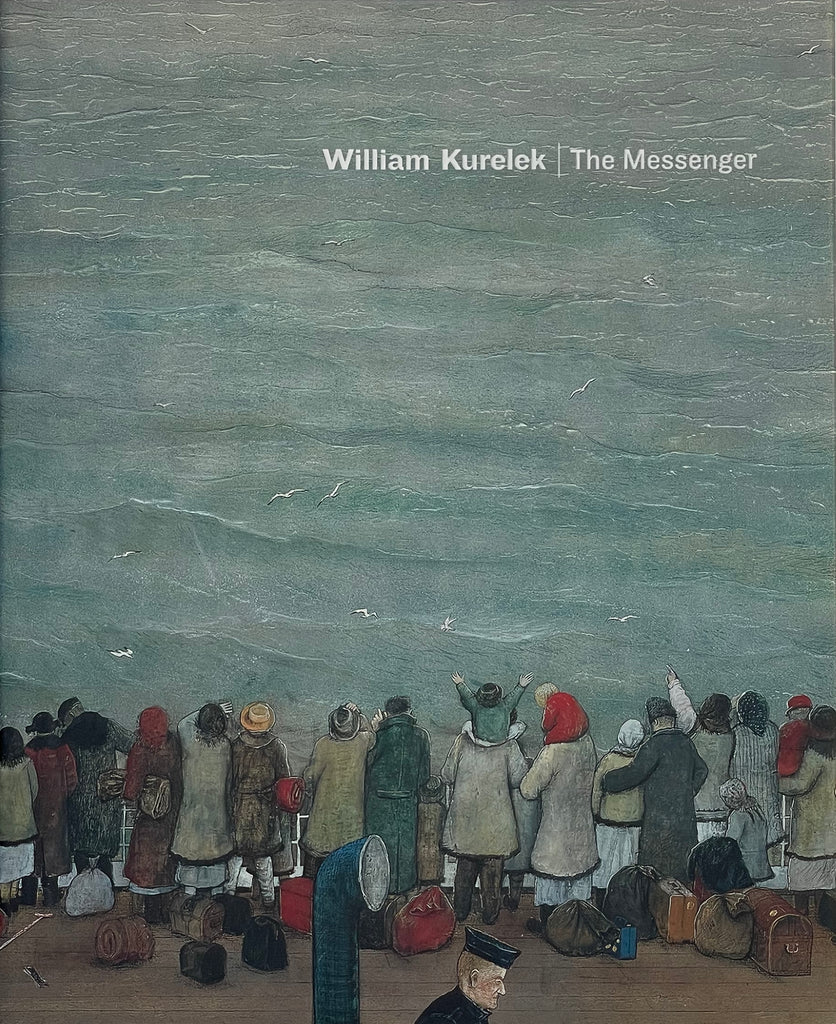 William Kurelek: The Messenger
$38.00
| written by Tobi Bruce, Mary Jo Hughes and Andrew Kear with contributions from Brian Dedora and Avrom Isaacs
Throughout a career that spanned from mid-1950s until his death, William Kurelek (1927-1977) and his art have meant many different things to many people. The Alberta-born, Manitoba-raised artist was a painter of innocence and fun, his scenes are reminiscent of a simpler and timeless past. He was also a chronicler of the experiences of various cultural groups in Canada, devoting entire series to Ukrainian, Jewish, Polish, Irish, French Canadian, and Inuit peoples. Then there is Kurelek the anguished prophet of a modern apocalypse, his art an indictment of the secular age and a testament to unwavering faith.
Included are several works from Kurelek's highly formative period in England from 1952 to 1959. During this time the young artist underwent psychiatric treatment and converted to Roman Catholicism, which profoundly altered his subsequent approach to life and art-making. It is in consideration of these early works that reveals Kurelek's complex psyche and the central role it played in everything he produced.
The Messenger seeks to bring together the most important and engaging works executed by the artist during his career.