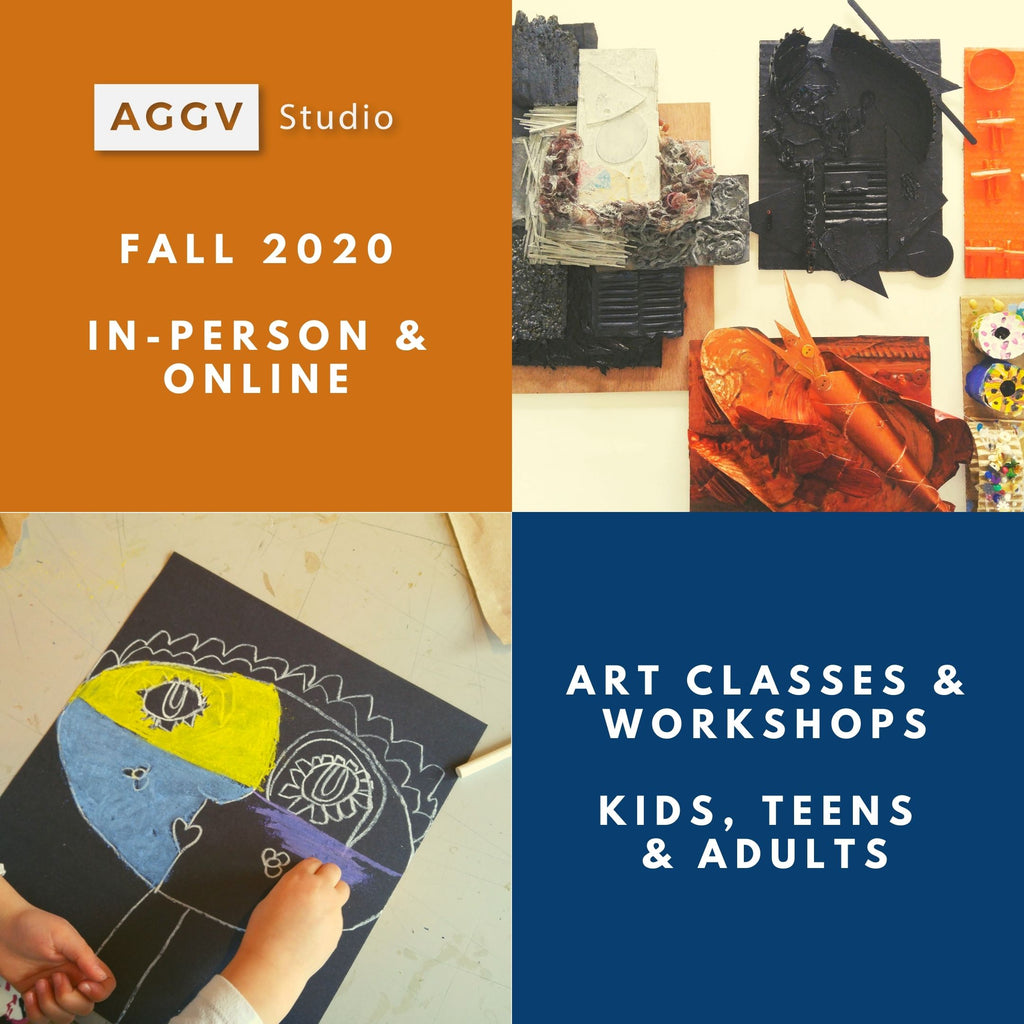 COMING SOON! Fall 2020 - art classes & workshops
$0.00
We are almost ready to announce our FALL 2020 program!
In light of the new normal we have re-imagined our traditional program. We will be offering an innovative and exciting mixture of in-person and online programs for kids, teens and adults. 
Check back soon. We can't wait to see you!
Any questions regarding our covid safety plan and Studio programming in general, please email Oona McClure (studio coordinator) at studio@aggv.ca