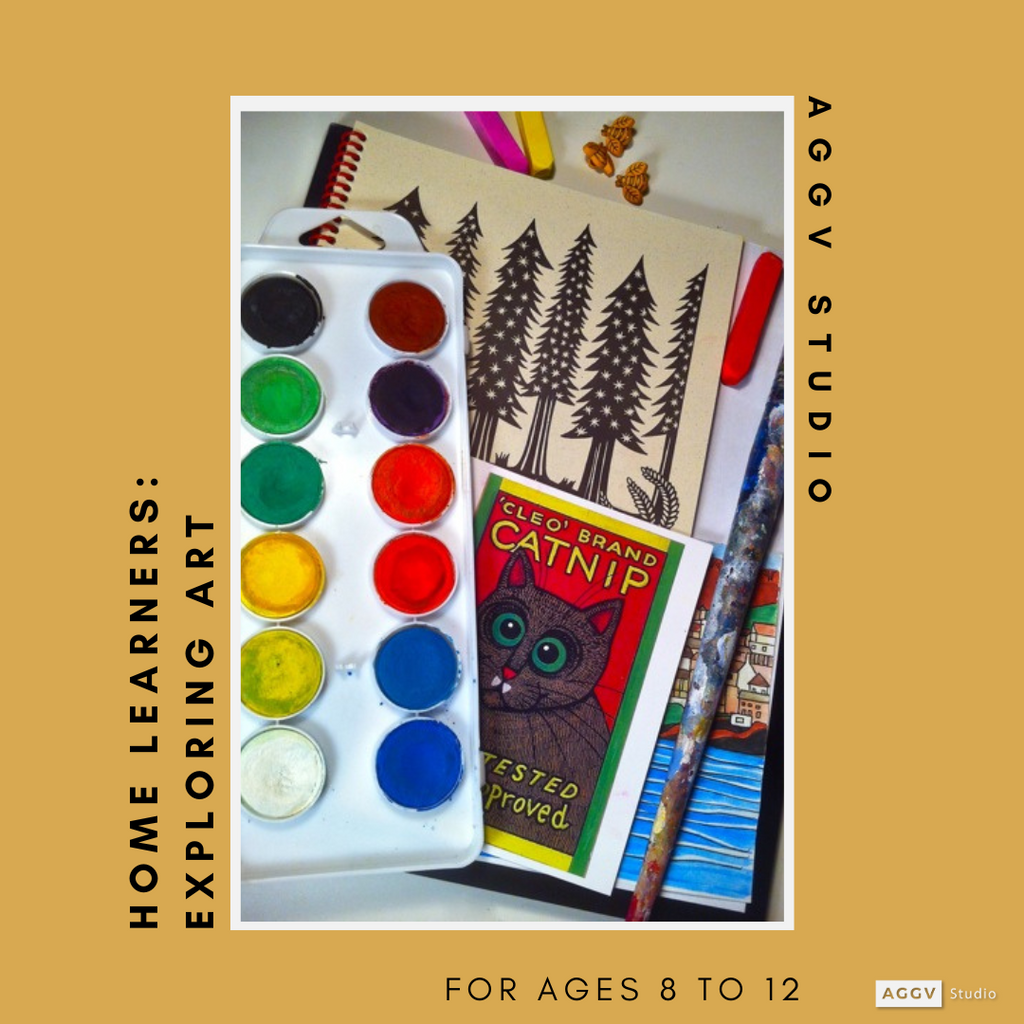 Home Learners: Exploring Art (ages 8-12) 
Thursday, October 26 | 9:00 am - 12:00 pm (1 class)
$60 non-members | $50 members
with Instructor April Caverhill @ the AGGV Studio
Join our experienced instructor April Caverhill for a morning of art making and art exploration. A visit in the gallery space will compliment the hands on art making of a dynamic, creative project. Learners should bring along a peanut-free snack and a drink.
*Classes will take place at the AGGV Studio, located at 1040 Moss Street.

Home Learners: Exploring Art (Fall 2023 | ages 8-12 | in-person)
$60.00